About #Hopedealer Lorinda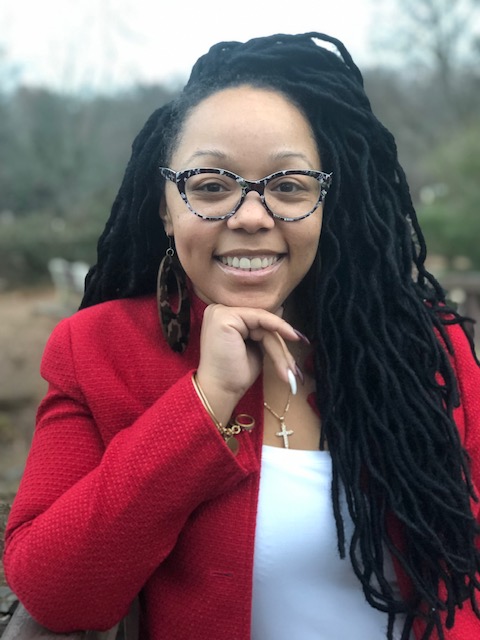 Lorinda Perkins (aka the #HopeDealer™️) is a certified Life Coach, Chaplain, Transformational Speaker & Entrepreneur. As a former teacher & gifted communicator Lorinda interweaves the truth of GOD's word and transparent testimonies to create an atmosphere for authentic and life-transforming encounters. Her goal is to LOVE people back to LIFE. She aims to leave clients better than when she's initially met them.
Lorinda serves in her local church, and speaks at various events, empowerment conferences, shelters, and public schools around the U.S and abroad. Lorinda has managed several programs over the span of her career. As a Motivational Speaker, she has had the pleasure of working with & empowering clients to change their circumstances and stART on the road to recovery and creating the life they desire.
After graduating from Freedom Bible College Seminary, Lorinda started her career as a Chaplain and Life Coach working with child sexual and physical abuse victims and their non-perpetrating parents, as well as adult survivors of childhood sexual abuse. She has held supervisory and management positions in a myriad of settings, including a Mental Mediator, a Partial Hospital and Intensive Outpatient Program, Project Kyra (support group), and currently sits on the board of several nationally recognized programs such as NAMI and ASPF.
As a practitioner, Lorinda is trained in Adult and Teen Mental Health and First Aid, Mindfulness & Breathing Strategies, Coaching Division, Behavior Technician, and many other treatment modalities. She has dedicated her career to supporting and treating adolescents, young adults and adults, specializing in depression, anxiety, PTSD, and symptoms related to sexual abuse victimization. She is a field advocate for both NAMI and the American Foundation For Suicide Prevention, serves as Team Captain during the annual "Out Of The Darkness" suicide prevention walks, and a volunteer worker for the National Suicide Prevention Lifeline. Lorinda has served as a Community & Family Liaison, guest lecturer at Rutgers University, provided soft mentorship and spearheads presentations in the community and globally, to bring education and awareness regarding mental health disorders and effective treatment options.
Lorinda's compassion and transparency allows her to authentically connect with people of all ages, genders, and ethnicities. Through her own personal victories, she passionately encourages and empowers those who struggle with identity and self-esteem issues, anxiety, depression, domestic violence, self-harm, and other issues that seek to destroy our God-given destiny. Her choice to heal and deal HOPE is stirring quite a movement within individuals who realize they too are HOPE DEALERS & ready to deal it! Lorinda compares the compelling truth in the natural, with a negative connotation of a "dealer" to that of a positive connotation of a spiritual DEALER ,and as a HOPE DEALER she charges Warriors to recognize the powerful reset withIN, encourages you to press reset and give yourself a 1,000 second chances, coaches you through the dealing process, and instructs you on ways to protect your promise through HOPE, love, and self care, afterwards.
Standing firm on 1 Peter 5:10, Lorinda believes if we don't deal, we won't heal. After healing comes the UNLEASHING!
" I have been graced with a very kind, compassionate and intuitive approach to coaching and holistic approach to wellness."
A sought after relevant workshop facilitator, Lorinda leverages from years of experience to leadership, communication, and project management skills; along with practical, applicable and highly effective principles.
Lorinda's workshops are designed to:
Educate participants to know the truth
Challenge participants to assimilate the truth
Inspire participants to live the truth
Motivate participants to point others to the truth
If you are in crisis, please call the National Suicide Prevention Lifeline at 1-800-273-8255 or contact the Crisis Text Line by texting TALK to 741741.
© Copyright #HopeDealer 2021